Mokeke Carabiner Monster Pouch "Chito" PK by Shinada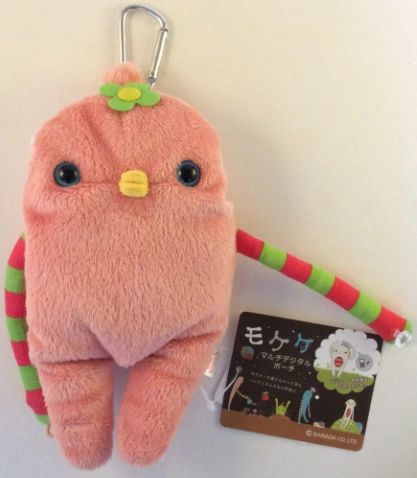 Description
A Mokeke is an alien, which comes from a planet called Mokekenoke.
Chito is a mix between bird and plant.
Chito is trying to grow plants from mokekenoke, which can also survive on Earth.
Size: (h)17cm x (w)10cm(about)
Product Material: Fabric(polyester)
More than 7-years-old age

Warning
- Please do not place near fire and/or heating appliances.Failure to do so may result in fire.
- Please do not use thinner, benzine rattan solvents or bleach.
- This Product is Not Washable